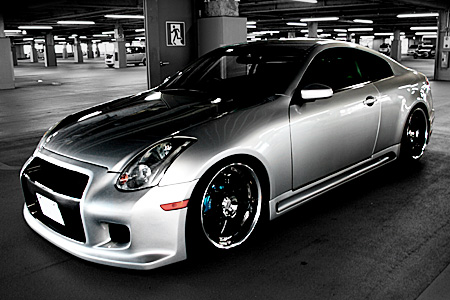 The face is conscious of the V35GTR which built a new reputation of GT Sports Category.
The greatly expanded intake makes it possible to be more aware of the "Grand Touring" background of the Sky Line.
By forming a design that integrates the Chin Spoiler, it produces a more Racey Mood.
Each side of the Front Intake consists of a design leading to side-step/rear bumper which called for a feeling of unification.
The side step creates a more sharp body by configuring a bold press.

※The Front Bumper and Rear Bumper of the Demo Car is painted by color coding.