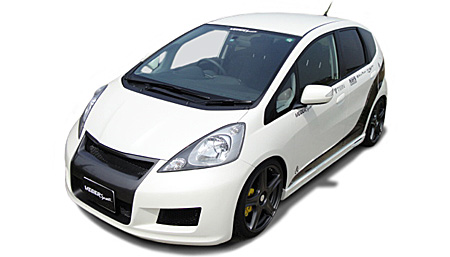 We have adopted a design that values the high qualities of Euro Sports.
You can feel the Aero closer with a suppressed involutedly Bottom Design and Volume that also copes with a Low Rider Car and any practical uses.
"Impact", "Aggressive", "Elegant" are words that describe perfectly this car.
Concurrently with convenience we have prepared a Step Up and an Aero Kit that allows one to "Drive Fashionably" by completing your FIT into a high class and compact one.