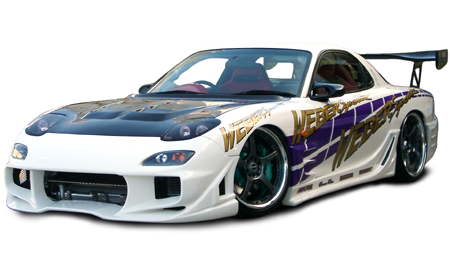 New possibilities since WEBER SPORTS has started, that anybody can recognize and accept the beauty and sports performance and function.
This car cannot help but make you fully aware of the "Function and Beauty" in an instant.
The beautiful line is backed by a base that most sufficiently exerts the capabilities of the functions.
Considered the WEBER SPORTS symbol of "G Noise/Side Step/Diffuser" and when these elements are functioning your car will accelerate even more beautifully.