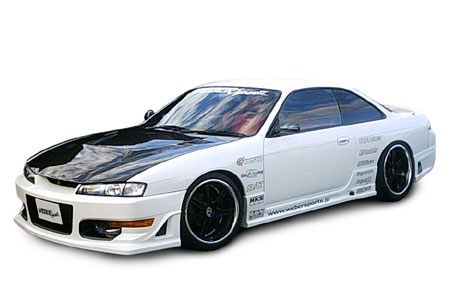 This design brings out the best qualities of the Sports Car.
The aerodynamic and cooling performances have been maximized to the utmost while retaining the potential of the original "S14".
The line that has been stylishly affected and stresses on aerodynamics, hoists up the white smoke creating a beautiful image while it is running.